Coastal Blue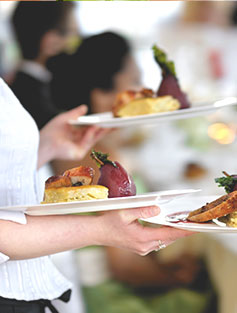 INTRODUCING COASTAL BLUE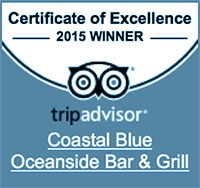 Welcome to Coastal Blue, Diamond Beach's favorite new restaurant. Offering indoor and open-air dining with a laid-back relaxed seaside atmosphere, Coastal Blue serves classic American cuisine that shines with unique, local flavors. Whether you're sampling fresh fish tacos for lunch or the area's best crab cakes for dinner, our commitment to locally sourced, high quality produce and products elevates every dish we serve.
Open for breakfast and dinner daily, Coastal Blue offers seating on a beautiful outdoor patio overlooking the swimming pool and the light-filled indoor dining room, where floor-to-ceiling windows and blue-hued furnishings bring the outdoors in.
Breakfast
Mon-Fri 8:00 am - 11:00 am
Sat-Sun 8:00 am - 12:00 pm
Lunch
Mon-Fri 11:00 am - 4:00 pm
Sat-Sun 12:00 pm - 4:00 pm
Dinner
Daily 5:00 pm - 10:00 pm
Bar
Daily 11:00 am until Close
Contact
(877) 984-0154
NEWS
Welcome To Coastal Blue, where we offer elegant open-air dining coupled with a laid-back and relaxed tropical atmosphere. We are located on the shores of the Atlantic Ocean in the heart of magnificent Diamond Beach.
Sign-up for Newsletter
PRIVATE EVENTS
Are you considering a private event? Let Coastal Blue take care of everything - from an intimate dinner for friends to a gala gathering.
Plan Event
EMPLOYMENT
If you love service and South Jersey, there may be a career waiting for you at Hotel Icona. Tell us a little bit about yourself.
Happy Hour
Join us at Coastal Blue, Hotel Icona's beachfront bar, on Fridays and Saturdays, 4 – 6 pm, for late afternoon cocktails and bar bites overlooking Diamond Beach.
Connect with Us
Get all the latest news, find out about festivals and area events and learn about last minute specials at Icona Diamond Beach.